personality traits //
ambitious ✗ determined ✗ strong minded
passionate ✗ hardworking
appearance  //
Height:
1.65
Eye color:
Heterochromatic brown and blue.
Haircolor:
White
Hairstyle:
Long
Build:
Petite, slightly muscular.
Extra:
/
family //
Mother:
Camilla Rizal
Father:
Pyotr Vitaly Reznikov
Siblings:
Kai Reznikov
history  //
The youngest member of the Reznikov family was born roughly a year after her older brother, Kai. Both of them were born in Russia and moved back to England when they were about ten and eleven years old. That's when the both of them started to attend Hogwarts. It was quite a shock for her mother to see her being sorted into Slytherin, and an even bigger shock that she started showing interest in Quidditch. In her second year at Hogwarts she joined her house's Quidditch team, and eventually became captain. She does brag a lot about the fact that in Russia, students from Koldovstoretz play a version of Quidditch where they fly on entire, uprooted trees instead of broomsticks.
Quidditch Captain Slytherin

icon + karakterkaart :



IC

:
17


Posts

:
38


Name :
Jules


Geaccepteerd!
Welcome to Slytherin!
Up on the mountain I see down below

It's easy to lose yourself I know
Defence Against the Dark Arts Professor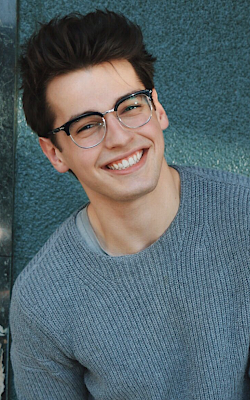 icon + karakterkaart :



IC

:
133


Posts

:
225


Name :
Anouk


---
Permissies van dit forum:
Je mag geen reacties plaatsen in dit subforum