Pagina 1 van 5 • 1, 2, 3, 4, 5

Once he was all settled in, he decided it was time to go look for some people. It was, after all, the whole purpose of his visit. Sometimes he visited Hogwarts because of his job, which left him little time to actually catch up with his old friends. This time though, he was actually here for leisure. Although one could never be sure what would happen here, as the school was full of surprises all the time. Fred navigated himself through the hallways, nodding respectfully at some paintings as he walked by. Some even addressed him, so he stopped regularly to answer their questions or have some small talk.

Classes should be over soon, so he patiently waited outside of the classroom. He was certain the man he wanted to see was inside, as his voice carried all the way to where he was standing. It seemed like Lev had found some kind of confidence to speak in front of a group of people. He couldn't help but chuckle at the thought of him giving his first lecture. A few minutes later, the door opened and a wave of students left the room, chatting loudly. Some threw a glance his way, but decided there were more exciting things than the stranger leaning against the wall.

When most of them were gone, he knocked on the door before entering. His gaze met the other and he smiled brightly. "Good afternoon, professor Nekrasov", He said, with a subtle teasing undertone. "How have you been?"

&Lev

the needle in our compass is trembling
- lev nekrasov -
Finally one of the subjects he actually liked to teach. Something that was useful for all of the students and could not be used in ill mannered fashion. The students on the other hand weren't all that intrested. They mostly liked the dangerous and 'cool' dark creatures or duelling. It was what he had to work with so all he could do was try his best. As soon as the lesson ended a flood of students left the classroom. Lev took place behind his desk and as soon as he looked at the first test of the stack, a sigh rolled over his lips. Horrible, absolutely horrible. A knock on the door ended Lev's despair gaze at the tests. Most likely one of the few proper students that didn't understand something and wanted to ask a question. "Good afternoon, professor Nekrasov", spoke a teasing voice that did in no way belong to a student. As soon as the recognision hit him Lev sat up straight. "How have you been?" asked the friend he had not seen in months. Out of enthausiasm Lev quickly stood up from his chair, which caused him to almost kiss the ground. Just in time he managed to save himself before making his way towards the young man. "Fred! It's been so long, I missed you." Lev had very few friend and he was lucky to say that two of them worked with him. The thirth one had a job that caused him to be away nearly all the time. The few moments Frederick was at Hogwarts were worth a whole lot to him.
Up on the mountain I see down below

It's easy to lose yourself I know
Defence Against the Dark Arts Professor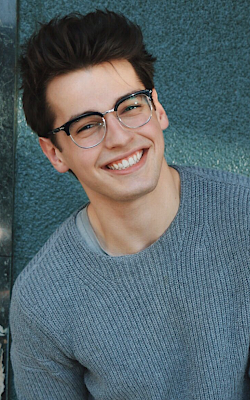 icon + karakterkaart :



IC

:
131


Posts

:
219


Name :
Anouk


It had honestly been too long since he had seen his friend. He had almost forgotten what a pleasure for the eye he was. Defence against the dark arts had always been his favourite subject, but it would have been even better if the professor had only looked half as handsome as Lev. Or it would have distracted him. Could go both ways, to be honest. Those thoughts amused him, but he would never share them. He cared too much about the man to go and ruin their friendship. It was quite the peculiar one to begin with. The past of the man and his job were kind of contradicting. Though he would never dare to think Lev had bad intentions. It was all because of that damned curse..

Now he was fine. A friendly and wholesome person. A bit clumsy, though. When he managed to make his way towards him, Fred wrapped his arms around the ridiculously tall man, leaning his head against his chest for a second. "I missed you too, Lev", He said with a sigh. "I would've come sooner, but I kind of got caught up in work", He admitted once he had pulled back. It was easy to get lost in the daily grind and lose all sense of time passing by.

the needle in our compass is trembling