nyx xiaoyu
"Cool story, bro"
sinnamon roll
GENERALName:
Nyx Xiaoyu
Nickname:
Nyx, Nyxie
Age:
27
Siblings:
Occupation:
Professor
Subject:
Flying
Sexuality:
Homiesexual
Zodiac sign:
Virgo
MBTI type:
INFJ
Relationship status:
Married
APPEARANCEHaircolor:
Dark brown.
Eyecolor:
Dark brown.
Skin tone:
Olive.
Height:
160cm
Build:
Muscular/slim
Extra:
Several piercings in her ears, several tattoo's on her arms and back.   
PERSONALITY
Spontaneous | Hardworking | Insecure
Humorous | Protective
Nyx' responses are mainly based on the situation she finds herself in. Even though she may come off as relaxed and collected, she's often quite hard on herself. She's definitely not the open book she sometimes seems to be. The former Slytherin student prefers to keep people at a distance when It comes to emotional relationships. Whether that's romantic or platonic. She often deals with her problems by not thinking about them and does not feel very comfortable with talking about what goes on in her head. Even If that wasn't the case, she wouldn't know how to translate her thoughts into words. She's simply not that good at talking, but whenever you need some advice or a shoulder to cry on she'll most likely always be there for you.
PRE-FORUM HISTORY
Hogwarts' current Flying teacher knows the school like the back of her hand by now. At eleven years old she attended the school as one of many new Slytherin students, unaware of the fact that the castle would mean as much to her as it does on this day. In her second year she joined the quidditch team and eventually became a dedicated captain and beater, not knowing that the one she viewed as an enemy back then would be the one cheering the loudest as her beloved girlfriend as the years passed by. Hogwarts was the perfect place for her to grow as a person and learn a few of life's most important lessons. It taught her the beauty of friendship, how to fight and how to love. It taught her how to deal with pain and sorrow, and how not everyone would be the kind of person they claimed to be. Discipline was supposed to be one of the things she'd learn in her many years of being a student, but unfortunately Xiaoyu couldn't be tamed. Not by the teachers nor the other students. Nobody could get the young Slytherin to obey their orders, which definitely caused her some trouble through the years. The only ones she'd occasionally listen to were her girlfriend and brother, two of the former head students of Slytherin.
As the years flew by, both Nyx and her beloved Alison graduated, and the both of them decided that they couldn't leave Hogwarts behind just yet. That's when the former Slytherin student started to give flying lessons to the first years. Beside that, she was prepared to help quidditch players increase their skill and tactic. Speaking of quidditch, the former captain also became coach of the new generation of young quidditch talents that would lead Slytherin to the top once again.
FORUM HISTORY
None yet.
Spellbook
Spell #1
Spell #2
Spell #3
Spell #4
Spell #5
▼
▼

"You think by now, that I would have learned
Not to play with fire If I don't wanna get burned"

"But I'm a pyromaniac and your veins are full of gas
You're burning higher, higher I'm storming this wildfire"
Flying professor & Quidditch Coach

icon + karakterkaart :



IC

:
9


Posts

:
105


Name :
Jules


Hogwarts ID
Year: Graduate
Age: 27 y/o (17-09)
Species: Wizard
Geaccepteerd!
Welcome to Hogwarts!
Up on the mountain I see down below

It's easy to lose yourself I know
Defence Against the Dark Arts Professor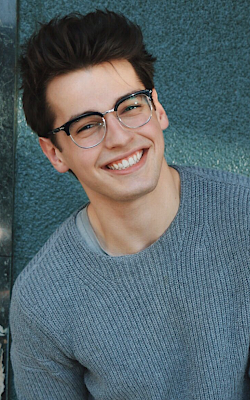 icon + karakterkaart :



IC

:
133


Posts

:
225


Name :
Anouk


---
Permissies van dit forum:
Je mag geen reacties plaatsen in dit subforum