Pagina 3 van 4 •

1, 2, 3, 4


And she would bow to no one



The ball was beautiful. But there was also a big crowd. The sounds of music and the noises of the crowd itself. The small smile that was seen on Eris her lips was rather forced. Her crystal blue eyes scanned the room completely, watching every face that attended the ball. His voice brought her out of her focus, making her look back up at him. This time she didn't have to put her head that lich backward. Thank you heels.

" I did consider it. BIt i forgot after a while, and after that, i was too late" the girl wasn't happy about the fact that she really forgot about that, cause she really lives quidditch. But no use to sulk about it. Instead of thinking about it again the girl just took another sip of her wine." can't even remember him anymore" the guy wasn't worth mentioning anyway. " thanks to me you did come to the ball once in your school life." she teased him.

Ah, a slow dance. Something you can find in every ball. " of course" even if he didn't wait for her answer. Laughing softly at the young man his words, she just followed his lead. A man should, after all, lead the girl in the dance." Don't worry Andy, i won't step on your toes. I'm a pretty good dancer if i say so myself" the girl wasn't being cocky.

"So tell me, Adrian, only if you want of course. But why do you struggle with being in crowds?" The girl herself wasn't fond of crowds either, but he seemed to be more than just not fond. The girl was curious. And asking could never hurt, it was up to him if he wanted to answer it or not. It wouldn't hurt her feelings anyway if he kept quiet. Everybody has things that they rather kept to themselves. He also seemed to be a good dancer, now that she took notice of it.





@username || words: ###


icon + karakterkaart :



IC

:
19


Posts

:
41


Name :
Snow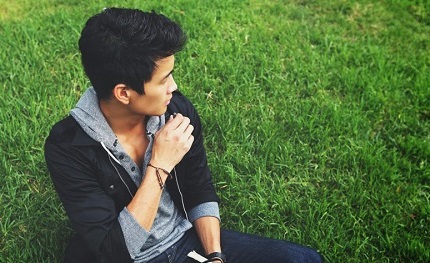 It matters not what someone is born, but what they grow to be
It was true, thanks to her he got to the ball once. But it wasn't like he was happy about it. At first, he didn't even enjoy being there. So when she had said that, he just kind of snorted as response. But about the other question he did have a response. "I hope at least you'll remember me", he said while smirking.



The moment he started to enjoy himself a little, was when he took her to the dancefloor. Slow dances were actually one of his favorite. The crowd kind of dissapeared. You had to concentrate on one thing and that was the person you're holding. " Don't worry Andy", did she just call him Andy? "I won't step on your toes. I'm a pretty good dancer if i say so myself", he laughed softly. "I'll judge about that", he concluded and made her spin.



Eris surprised him by asking a question he didn't think she would ask. He never tried to hide his anxiety but most people didn't ask about it. Mostly because they didn't care. Adrian stopped dancing and noded with his head to leave the dancefloor. He took her to a balcony, it was more quiet there to talk. "I can't really explain?", he started. "I just feel sick when there are too many people. I get scared, feel nauseous and I just don't like it? Muggles call it agoraphobia", he tried to explain. "I won't beg but please don't laugh. I've never tried to explain this to anyone, except my parents", he added. He wasn't ashamed of it. But if someone would laugh at him for this, he would make their life miserable.








MONTY

Aesthetic:
icon + karakterkaart :



IC

:
79


Posts

:
92


Name :
Kellogs



And she would bow to no one



"I hope at least you'll remember me", he said while smirking. The girl pulled an eyebrow up. Her blue eyes looking straight at his brown ones.  Her own smirk on her face. Like the day before she leaned against his chest, her lips next to his ear. " Then you better make it memorable " This time it was easier to reach his ear since she wears heels. Making her closer to his height. It was up to Adrian himself of how he interprets it. Let him think about her words a bit. The girl didn't really care what he would think about it tho, she was just teasing him a bit.

The fact that they both were good in the slow dancing, made it easier to enjoy the dance. Eris could see the joy in a slow dance if you had the right partner. Her earplugs also helped a lot. Every sound that was made didn't hurt her ears at all. Making her a bit more relaxed than she was in the beginning. A chuckle left her lips when he made her spin a bit, following without any trouble. "I hope I succeeded to your expectations?"

What did they know about each other? Not a lot and she was curious about a few things. So there wasn't a better time than the present. The girl had to look up at the Slytherin boy when he stopped dancing. When Adrian went to the balcony and took her with him, Eris grabbed quickly two glasses of wine with her. offering it to him. "Why would I laugh?" The girl shook her head. " Adrian, I may be a bitch and arrogant sometimes. But not cruel…!" Well, most of the time she isn't…. "If you want we can just stay here outside. We can still enjoy the ball, just from a bit more distance than the others." After taking a gulp of her own wine she put both their glasses on the balcony itself. With a soft smile she grabbed his hand and the other she put back on his shoulder. The music was still loud enough to dance on. "Let's finish the song shall we?"





@username || words: ###


icon + karakterkaart :



IC

:
19


Posts

:
41


Name :
Snow