She was born to be the woman we could blame Make me a beast half as brave I'd be the same
appearance haircolor white (her natural hair is black. It turned white after a failed potion.) eye color dark brown height 167cm build petite family mother ??? (NPC) father ??? (NPC) siblings // children Kai & Alyssia Reznikov
Before the young woman made her poor decision to follow the wrong path she used to be the perfect Ravenclaw student. Head Girl of the house, good relationships with the professors, nice grades and great ambitions. She wanted to be a part of the Ministry some day, just like her mother. Their small family of four belonged to one of the richest, non-royal family's in England, both in the foreign and the wizarding world. Her mother raised her to be as 'perfect' as herself, while her father was away from home most of the time making money, doing whatever he did. He did not play a huge role in raising their child, which meant mother always knew best.

During her years at Hogwarts she found her self struggling with the fact that her father wasn't actually a wizard like her mother. Other students, often Slytherin, started to bully her about the fact that she didn't have 'pure blood' as soon as she accidentally brought it up in a conversation with her friend. She knew how her mother had to keep her father a secret from the ministry, with the current Minister having a thing against Muggle-borns. Knowing that she raised a child with a muggle they would probably kick her out instantly, so she begged the bullies not to tell anyone. Unfortunately some did tell their parents, and so the news eventually ended up at the ministry, and in Camilla's last year of studying at Hogwarts, her mother got kicked out.

She was furious and blamed Camilla for everything that had happened. Not only did she lose her job, but also her image, her authority, her respect. At eighteen, after receiving a bunch Howlers from her mother, she eventually finished her study at Hogwarts and used her savings to travel to Russia for an internship at Koldovstoretz, the Russian wizarding school. To chase her dream of wanting to teach Divination.

The young intern cut off all contact with her mother after receiving the blame for the situation. She knew it was technically her fault, and she had apologized several times, but her mother didn't want to accept it. Besides, her mother shouldn't have lied to the ministry in the first place. The currect situation she found herself in only fueled her determination to succeed in life.

While staying at Koldovstoretz she met Pyotr, a former flying intern that mostly focused on coaching the quidditch teams as a former team captain. Through his father he now had a spot in the Russian ministry of magic. This mysterious man made quite the impression on her. The first time she saw him was during one of his visits to Koldovstoretz. Tall, muscular, somewhere in his early twenties. His father and the Headmaster were quite good friends, so whenever he visited he usually brought his son with him. Over the course of a year the two fell in love, and so it all began.

Almost a year into the relationship things started to become strange. She and Pyotr had talked about their future together many times, and suddenly she received an odd letter, saying that he had bought them a house and that she could quit her job and move in with him to start a life together. She wouldn't have to worry about money he said, he got it all covered. Confused about how he was suddenly able to buy a house and did so without telling her first, she started to question her future. Maybe it had something to do with his father now being promoted to Minister. She always wanted to become a Divination professor, but she also dreamed about having her own small family to take care of. It took her several weeks to decide, but eventually she left the Russian Wizarding school and her ambitions behind to start over with the love of her life at nineteen years old.

It didn't take long for the young couple to head straight into the next step, and at the age of twenty, she had her first child. Kai Reznikov. One year later the next child followed, Alyssia Reznikov. Even tough Pyotr wasn't home most of the time to help her take care of the children, she was the happiest young mother in the world. For the next ten years she remained a stay at home mom, while her beloved was away bringing in more money for the small family. Her life became a slur. She slowly started to get tired of depending on her boyfriend's money and being at home all day. The young mother started to regret her decision to leave Koldovstoretz, and decided to talk to the father of her children as soon as he came home.

A few hours later, the bell rang. Expecting it to be Pyotr she opened the door, only to meet the eyes of several men from The Russian Department of Magical Law Enforcement, who were looking for the father of her children. After telling them he was supposed to be home by this time, they explained her that he fled the country, and had been using his spot in the ministry to steal money from his father and the ministry itself. She didn't believe them at first, but the longer she thought about the more it made sense. After thanking the men for their visit and explanation she packed her suitcases and took her children, now eleven and ten, to the airport. That night she flew back to England without ever contacting Pyotr again. She didn't give the children an explanation yet and kept telling them that they were moving to England for them to study at Hogwarts. As soon as they would ask about their father she'd tell them that she'd explain it to them when they were older.

She moved back to England, just in time for the new school year. Her children could start right away so she could find herself a job. After days of sleeping in motels, worrying about finding a place to stay, she met an old fortune teller in a mysterious alley in London. After engaging in a long converation with the older woman, she started talking about wanting to be a Divination professor and about her great interest in spirituality and fortune telling. The old woman hired her as her apprentice. She finally had a place to stay.

NOW (2018): Several years have passed. Her kids, now seventeen and eighteen are still attending Hogwarts. Her mentor eventually passed away, so she's now the owner of her own little fortune telling shop in London. She's still processing everything that happened between her and Pyotr, but it made her realize that the ministry might be more sensitive to curruption than she thought, and that made her curious. Curious about all the possibilities one would have when gaining a spot in the ministry. Maybe she looked a lot more like her mother than she expected.
INTRO

Friends HERE

Enemies HERE

Lovers HERE

Others HERE
Camilla Rizal
Wizard. 38 y/o. Fortune teller.
MONTY
icon + karakterkaart :



IC

:
0


Posts

:
3


Name :
Jules


Geaccepteerd!
  Welcome to Expecto Patronum!  
Up on the mountain I see down below

It's easy to lose yourself I know
Defence Against the Dark Arts Professor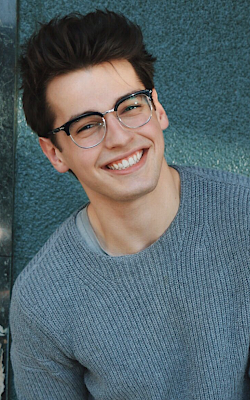 icon + karakterkaart :



IC

:
75


Posts

:
145


Name :
Anouk


---
Permissies van dit forum:
Je mag geen reacties plaatsen in dit subforum