ALISON O. WINTER
PROFESSOR | 28 | MARRIED
POTION OR POISON?
Name: Countess Alison Olivia Winter of Huntingdon
Nickname: Ali, Professor Winter
Age: 28
Siblings: None

(Previous) Hogwarts House: Slytherin
Wand: Elm wood, dragon heartstring core, unyielding flexibility, 11 inch length
Purity of blood: 75% (or 100% to anyone who asks)
Occupation: Professor
Subject: Potions

Sexuality: Bisexual
Zodiac sign: Leo
MBTI type: ESFP
Relationship status: Married

Hair color: Dark blonde / bronde
Hair type: Loose curls
Hair length: Long

Eye color: Forest green
Eye shape: Almond

Skin tone: Light-medium with freckles
Skin type: Combination
Face shape: Round, but with sharp cheekbones

Height: 179 cm
Build: Athletic
Extra: Bigger moles dotted across her stomach, light freckles on her face

Accessories: Signet ring, wedding ring, (glasses)

Alison carries herself regally. She has a resting bitch face and often comes across as intimidating towards first years. She has bright green eyes that are almost like those of a feline and her hair tends to have a copper-y sheen when it hits the light just right. It is often down in loose curls. She loves wearing jewelry, having a slight preference for silver pieces. Her clothes are of the best materials only. When she's not in her work robes, her style is very feminine and chique.

Her eyesight is not what it used to be and thus she is sometimes seen wearing skinny-rimmed oval glasses, although she mostly saves those for the private quarters she shares with Nyx as she prefers not to wear them in public.
Alison could be described as complicated. She comes across as quite confident, which is not far from the truth that exists inside her head. She knows who she is and how she looks and has no trouble manipulating others with her good looks and sly voice. Most people find her intimidating in one way or another.

However, if it weren't for the people who know and love the real her, this would all just be a facade that could crumble down within the blink of an eye. Alison can be extremely insecure, not necessarily about who she is but about the choices she makes and the life she lives. The fact that she can show this side of hers to the people she loves the most make it possible for her to actually be confident.


Alison is geboren in Huntingdon, een plaatsje vlakbij Cambridge. Als enige dochter van de graaf van Huntingdon en zijn vrouwe Winter, groeide ze op met alles wat haar hartje begeerde. Anders dan zijzelf kwam haar vader niet uit een gezin dat enkel bestond uit tovenaars. Zijn vader en twee broers waren het wel, maar zijn moeder niet. Zij was de gravin van Huntingdon en die titel kwam via haar vader ook bij Alison aan. Als enige muggle uit de familie was haar oma altijd het meest interessant voor Alison. Elke Kerst zou ze, na de torenhoge stapel cadeaus van haar ooms uitgepakt te hebben, aanschuiven bij haar oma en luisteren naar verhalen over de wereld die voor haar zo onbekend was. Echter, hoe gek ze ook was op haar oma, ze zou altijd stug volhouden dat ze 100% pure blood was. Het was voor Alison dan ook een grote geruststelling om door een toverstok gemaakt van Elm te worden gekozen.

Toen Alison naar Hogwarts vertrok en bij Slytherin werd ingedeeld, hadden haar ouders niet trotser kunnen zijn. Ze hadden haar opgevoed met als doel een winnaar te creëeren, en dat was in hun ogen nu gelukt. Alles ging goed op school. Alison maakte een hoop vrienden en vijanden, maar bovenal een naam voor zichzelf.

In de zomer na haar eerste jaar keerde ze terug naar huis, waar slecht nieuws haar stond op te wachten: Haar oma had de ziekte van Alzheimer gekregen en kon zich niks meer herinneren van de toverwereld waarin haar hele familie leefde. Die zomer stond in het teken van leren golfen en polo spelen. Haar moeder was gestopt met haar baan om de verzorging van haar oma op te nemen en te veranderen in een echte Engelse socialite. Met regelmaat moest Alison een dinertje of high tea bijwonen. Een steeds sneller groeiende haat tegen de mensenwereld verving de onschuldige nieuwsgierigheid. Alison was woedend dat de mensenwereld te incapabel was om haar oma te genezen.

Aan de andere kant was ze natuurlijk ook wel geschikt voor een leven dat enkel draaide om status. Het sloot perfect aan bij haar gedrag op Hogwarts, wat er voor zorgde dat ze met nog meer zelfvertrouwen door de gangen paradeerde.

Zo ging het een tijdje door. Alison voelde zich beter dan de rest en was niet bang om dat te laten zien. Ze was koelbloedig in haar eerlijkheid en daarnaast behoorlijk ijdel. Dit werd enigszins getemperd toen ze Nyx tegen kwam. Ze waren elkaars tegenpolen en hadden een hekel aan elkaar, tot dit overging in liefde. Het heeft Alison zich wel doen realiseren dat niet iedereen zoals zijzelf hoeft te zijn om leuk te zijn. De relatie met Nyx maakte haar, tot op zekere hoogte, een beter mens. bla bla bla


Nyx
Her relationship with Nyx has not always been second nature. She was actually the first woman Alison has ever had feelings for, as well as the way she found out that she was bisexual. The two form quite the odd couple, being polar opposites almost, so it has not always been smooth sailing. Nevertheless, Alison is still head over heels in love with Nyx and considers her her closest friend.


››MONTY‹‹
Laatst aangepast door Alison Winter op zo nov 04 2018, 23:01; in totaal 3 keer bewerkt
icon + karakterkaart :



IC

:
35


Posts

:
68


Name :
Cat


Geaccepteerd!
Welcome to Hogwarts!
Up on the mountain I see down below

It's easy to lose yourself I know
Defence Against the Dark Arts Professor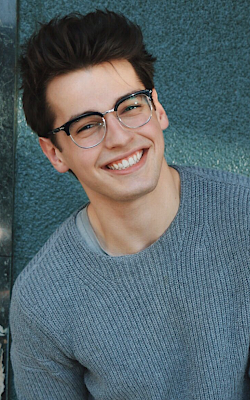 icon + karakterkaart :



IC

:
133


Posts

:
225


Name :
Anouk


---
Permissies van dit forum:
Je mag geen reacties plaatsen in dit subforum