remember me
as the girl that overwaters plants
because I don't know when to stop giving


Name: Persephone Ichor
Perseohone: Greek goddess of the underworld
Ichor: The blood of the gods
Age: 22
Gender: Female
Sexuality:Bisexual
Occupation: Care of Magical Creatures proffesor
Residence: Hogwarts


M A G I C & M O R E

Blood: Pureblood
Hogwarts house: Hufflepuff
Study: Magizoologist
Wand: Larch wood, unicorn hair core, 10" in length, slightly springy flexibility
Patronus: Bay Mare

The horse in general is representative of power, freedom, and nobility of spirit. People with a horse patronus likely value their freedom and want to live life in their own ways without being controlled by another. They tend to be excellent companions, and passionate individuals that refuse to be tied down by things that chafe their nature. Mares are associated with a gentleness and a connection to the spiritual, while stallions are associated with spiritedness and the physical world.


A P P E A R A N C E

Height: 165 centimeters
Build: skinny but strong and has a lot of muscles
Eye color: brown
Hair color: black/brown
Scars: small scars
Face claim: ashley moore


[size=46]I N S I D E
[/size]
Personality traits:
Calm, loving, kind, patient, sweet, sometimes sarcastic
but she's also a very cold and reserved woman, two minds in one body

Persephone is a calm and reserved woman. She would observe your from a distance before she would make a move. Her eyes make a shiver run down your spine when you look at her, but also has something that says you should trust her with your deepest and darkest secrets. To tell her everything you did wrong in your past and this is something she's aware of. But Persephone is a real sweetheart if you treat her with respect and kindness, because she is one of the kindest human beings you could probably ever meet.

H I S T O R Y
Persephone groeide op in een rustig gezin met een oudere broer, een jonger zusje en haar ouders. Haar vader was een magizoologist en heeft haar dan ook al vanaf jongs af aan meegenomen om voor verschillende magical creatures ( X - XX ) te zorgen. Haar moeder was een auror en hoewel ze het wel leuk vond dat haar vader en persephone iets gemeen hadden op zo'n groot vlak vond ze het altijd gevaarlijk, zeker toen Persephone ouder werd en meeging voor XXX creatures. Hoewel haar moeder altijd bezorgd was hield dit haar niet tegen en las ze elk mogelijk boek over elk wezen waar ook maar iets over te vinden was. Toen ze in haar derde jaar van Hogwarts zat merkte ze dan ook al snel dat ze de nieuwe docent Care of Magical Creatures wou worden of in iedergeval binnen dat vak zou willen blijven. Nadat ze afgestuudeert was reisde ze veel rond en had ze gesolliciteerd voor de baan waar ze later voor aangenomen werd.



CREDIT TO ARIA
Laatst aangepast door Persephone Ichor op zo nov 11 2018, 22:23; in totaal 1 keer bewerkt
Care of Magical Creatures Professor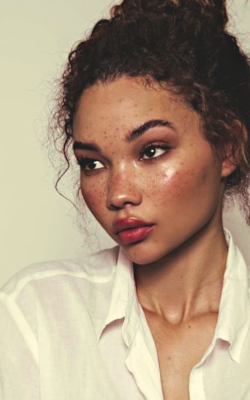 icon + karakterkaart :



IC

:
106


Posts

:
174


Name :
celyn


Geaccepteerd!
Welcome to Hogwarts!

"You think by now, that I would have learned
Not to play with fire If I don't wanna get burned"

"But I'm a pyromaniac and your veins are full of gas
You're burning higher, higher I'm storming this wildfire"
Flying professor & Quidditch Coach

icon + karakterkaart :



IC

:
9


Posts

:
105


Name :
Jules


Hogwarts ID
Year: Graduate
Age: 27 y/o (17-09)
Species: Wizard
---
Permissies van dit forum:
Je mag geen reacties plaatsen in dit subforum