isabella  nephelae

"You are the ocean's gray waves. Destined to seek Life beyond the shore, Just out of reach."
✽ GENERAL ✽
Full name:
Isabella Elara Nephelae
Name meaning:
Elara: one of the moons of Jupiter.
Gender:
Female
Age:
17/18 (wat uiteindelijk 't beste uitkomt met de history en zo!)
Birthday:
04-03
Zodiac sign:
Cancer
Parents:
Ylva Nephelae x NPC
Siblings:
Sirius Nephelae
Relatives:
-
House:
Ravenclaw
Year:
Seventh year
Pet:
Alphonse, russian blue.
Fav. subject:
Transfiguration, Care of magical Creatures.
Wand:
Holly, Unicorn Hair Core, 10 inches, swishy flexibility.
Patronus:
Cat
✽ APPEARANCE ✽
Height:
166cm
Build:
Slim
Natural haircolor:
Dark blonde
Current Haircolor:
Blonde
Eye color:
Brown
Accessories:
Necklace of her zodiac sign, pierced ears.
Extra:
/
✽ PERSONALITY ✽
Positive traits:
Hardworking, Ambitious, Intelligent, Creative, Determined, Passionate.
Negative traits:
Perfectionist, Insecure, Emotional, Dreamy.
Many think of her as arrogant, but she's simply not interested in engaging with people that aren't going to be of help to her, whether that's now or in the future. She's everything but an open book and would rather not waste her time dealing with emotions, which sucks, because she
is
a very emotional person after all. Usually she blames this on her zodiac sign.
✽ HISTORY ✽
Isabella was Ylva Nephelae and Min-Hyuk's first born child. A little miracle, like almost all new parents would describe their first born. Unfortunately Min-Hyuk had passed away before the birth of his daughter, so she never had the chance to get to know her father. When she was about a year old step-father Marcus came into her life, but soon after her baby brother Sirius was born he left, leaving a family of three behind. She doesn't remember Marcus being a part of their family at all, but is still mad at him for leaving her mother behind with two, young children.
She and her little brother basically grew up at Hogwarts with their mother being the well known Astronomy professor, and as soon as she turned eleven years old she got sorted into Ravenclaw and started her own Hogwarts adventure, later followed by her brother who got sorted into Gryffindor. She turned out to be quite the passionate student. Very competitive, also. As her years on Hogwarts passed by she started to set higher goals for herself each and every time. Some would probably describe her as a workaholic. She's still not sure where this immense desire of being the best at everything comes from, but she's too busy achieving her goals to find that out.
✽ TRIVIA ✽
- As soon as her mother told her the story of how Min-Hyuk passed away she developed a fear of snakes. That's one of the reason's she's not so fond of Slytherin either.

"Yet the waters ever change Flowing like time the path is yours to climb"

A burdened heart sinks into the ground, a veil falls away without a sound
Not day nor night, wrong nor right, For truth and peace you fight
icon + karakterkaart :



IC

:
11


Posts

:
26


Name :
Jules


Hogwarts ID
Year: Seventh year
Age: 18 y/o
Species: Wizard
Geaccepteerd!
Welcome to Ravenclaw!
Up on the mountain I see down below

It's easy to lose yourself I know
Defence Against the Dark Arts Professor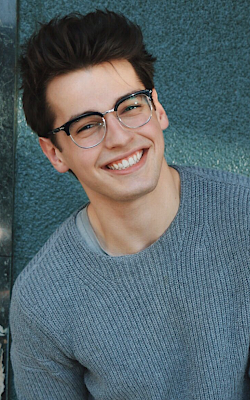 icon + karakterkaart :



IC

:
133


Posts

:
225


Name :
Anouk


---
Permissies van dit forum:
Je mag geen reacties plaatsen in dit subforum